E Best & Worst ADRs - Monday, Dec. 9
The top-rated sector is services.
The best countries are Bermuda, Switzerland, and Finland.
The top-ranked sectors in ADR universe this week are services (SIG) (SFL) (CPA) (RYAAY) (JOBS) (TV) (FLY), healthcare (RHHBY) (RDY) (NVO) (ARGX), and industrial goods (NVO) (FERGY). Consumer goods and basic materials score neutral. Financials, utilities, and technology rank below average.
(Click on image to enlarge)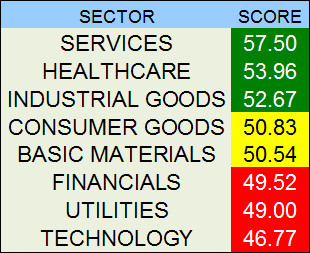 ZONE, REGION, & COUNTRY RANKING
MENA (TKC) is the best scoring Zone. MENA and UK/Ireland (RYAAY) (FLY) (BTI) are the top-ranked regions. Bermuda (SIG) (SFL), Switzerland (RHHBY) (FERGY) (SCMWY), Finland (UPMMY) (SEOAY), and the Netherlands (ARGX) (AKZOY) are the highest scoring countries.
(Click on image to enlarge)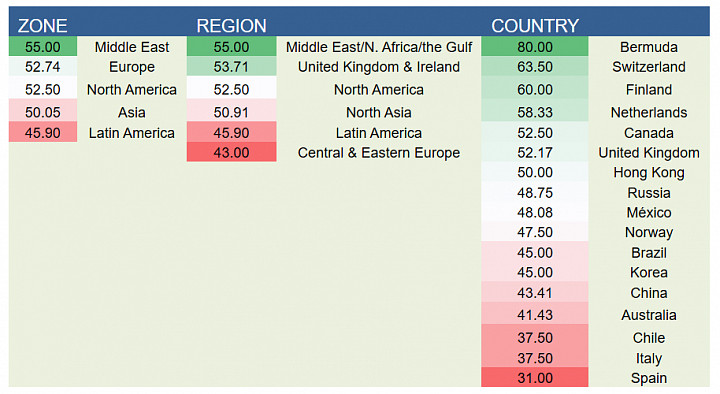 ADR RANKING:
The following ADRs score best and worst in our universe.
(Click on image to enlarge)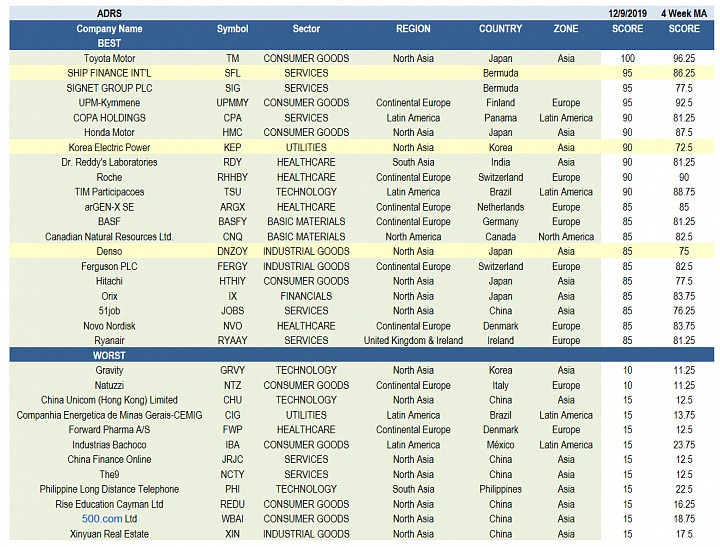 More